General information
The biennial Conference on Innovative Data Systems Research (CIDR) is a systems-oriented conference, complementary in its mission to the mainstream database conferences like SIGMOD and VLDB, emphasizing the systems architecture perspective. The conference draws practitioners, researchers, and thinkers from academia and industry to explore and debate the latest ideas in the field. A single-track schedule and a beautiful location encourage active engagement and discussion throughout the event.
Papers are invited on novel approaches to data systems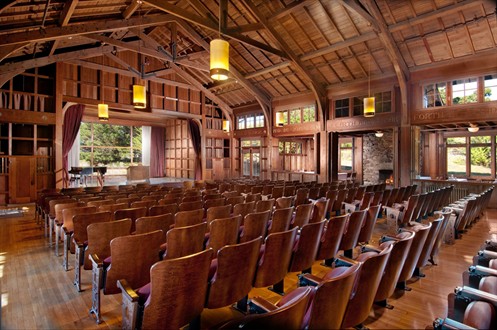 architecture and use. CIDR especially seeks papers about innovative and risky approaches, systems-building experience,
killer applications and "war stories", experimental studies, unsolved technical challenges, provocative position statements, and other off-the-beaten-path papers on the architecture and implementation of data-centric systems. CIDR especially values innovation, experience-based insight, and vision.
This year, in addition to the regular CIDR track we are soliciting submissions to a special "Outrageous Ideas and Vision" track, sponsored by the Computing Community Consortium. See the Call for Papers for more details.
As in previous years, the conference will be held at the Asilomar Conference Grounds on the Pacific Ocean just south of Monterey, CA. The program will include: keynotes, paper presentations, panels, a gong-show and plenty of time for interaction.
Update: The conference is sold out. We are no longer able to accept registrations.

Important Dates
(all deadlines are 11:59pm Pacific Time)
September 24, 2010: Abstract Submission Deadline
October 1, 2010: Paper Submission Deadline
November 15, 2010: Author Notification
December 12, 2010: Camera-Ready Papers Due
January 9-12, 2011: Conference